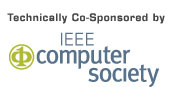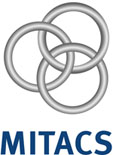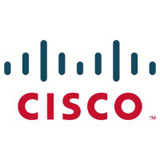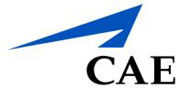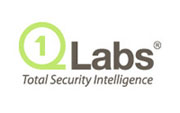 PST2011
Ninth Annual Conference
on Privacy, Security and Trust

Conference and Innovation Day Registration
Venue: Concordia University
Notes:
Registration fees (one paper - one registration) for the conference (inclusive of Federal and Provincial taxes) are as follows:
Early Bird Registration
Regular (Full) Registration $690 CDN
Student Registration $350 CDN
Innovation Day Only – July 19 $230 CDN
Late Registration
Regular (Full) Registration $790 CDN
Student Registration $450 CDN
Innovation Day Only – July 19 $330 CDN
When only one author registers, it must be at the "Regular" rate.


Early Bird registration rates are available until

July 4, 2011(new)

. A $100 late registration fee will be added after

July 4 (new)

.
Full registration includes access to the all conference sessions and keynotes, affiliated workshops and tutorials, Innovation Day activities, one copy of the conference proceedings, the Networking Reception, and all refreshment breaks, meals, and the conference banquet.
IEEE copyright form (for authors only): Please download the copyright form, fill it in and send it by fax (same fax used for the registration form) or send a scanned copy to nina@ciise.concordia.ca
Innovation Day registration includes the CEALT symposium, the PST2011 conference workshops and tutorials, two major keynotes, lunch, refreshment breaks and the Networking Reception.
Direct registration related inquiries to: PST2011 Conference Secretary
Ms. Nina Dunn
1455 de Maisonneuve Blvd. W. EV007.643
Montréal, Québec, Canada
H3G 1M8
Phone : (+1) 514-848-2424 X3180
Fax : (+1) 514-848-3171
Email : nina@ciise.concordia.ca
To Register: Please PRINT the PST2011 Registration Form and fax your completed Registration Form to the Conference Secretary.
Registration Confirmation: Once your payment is cleared, you will receive a confirmation in e-mail. Use this confirmation to apply for a Canadian Visa if required. Visa letters will not be issued.
Author Registration: At least one author of each accepted paper must register by May 31.
Student Registration: To qualify for paying the student registration fee, a photocopy of student card or a letter from departmental administration must be attached to the completed registration form.
Your email address: To register you must provide your corporate email address. Those registering without a corporate email address (e.g. yahoo or Gmail) may be asked to provide bona fides in order to help us filter out fraudulent registrations.
Refund Policy: No refunds will be given once fees have been processed.
Fees will be charged in Canadian dollars via a credit card. Only Visa or MasterCard is acceptable.
Accompanying Person: For delegates with an accompanying person who is not attending the conference but would like to buy the lunches or the conference banquet meal ($50 CDN) please contact the Registration Desk at the conference.
Special Dietary Requirements: Please indicate any special dietary requirements on the Registration Form.
Attendee List: Attendee lists will be made available upon request and only to those who have registered for PST2011. Please indicate on the registration form if you would like your name included or not.
Tuesday Sessions: Please indicate on the registration form which sessions you plan to attend on Tuesday, July 19.
Extra Page Charges: If absolutely needed, authors will be allowed to increase the total number of pages beyond the original allowed limit (i.e., 8 pages for REGULAR papers with oral presentations, and 2 pages for SHORT papers with poster presentations). Up to 2 additional pages will be allowed in each category with over-length charges of $75.00 per page.